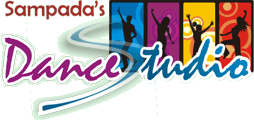 About
Sampada's Dance Studio
Sampada's Dance Studio (SDS) provides an exciting range of dance courses to ladies, children and couples through regular classes and workshops. Dance Classes incorporate Indian modern (Bollywood),Indian Folk and Indian Traditional dance forms of variety in the lessons. We believe that a mix of Bollywood, folk and traditional dances are required for learning and sharpening dance skills. SDS frequently includes the steps of other international dance forms such as Hip-Hop and Salsa etc to make Bollywood dance a creative performing art.
SDS offers the highest quality of dance training with an easy to follow steps in an absolute fun way. As and when the opportunities arise, Sampada's Dance Studio's provides opportunities to it's students in participating in internal and external stage shows.
Many of our ladies students consider our classes as a stimulator for improving physical fitness and increasing their self confidence in addition to developing dance as a hobby.
Reasons to join
Outstanding teacher and choreographer providing personalized attention to students.
All classes are led by Sampada.
Learn Both: Modern Bollywood and Indian Traditional dance.
Focus on dance, fitness and fun.
Encourage creativity.
Boost self confidence.
Reduce stress.
Promote team building and interactive skills through dancing as a group.
High quality, elegant and affordable training.
Continuous endeavor for improvement.
We receive very encouraging feedback from students and the parents. Please refer our Testimonials.