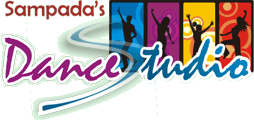 About
Choreographer Sampada
Sampada, the founder of Sampada's Dance Studio is an enthusiastic individual with a great passion for dance. Sampada has been pursuing dance as a hobby since her childhood and chosen it to be her career. Sampada has worked with highly celebrated choreographers, dancers and directors. She is a professional dancer and choreographer focusing on Indian classical, folk and bollywood dance forms. She has also used other dance forms such as Salsa, Arabic and Hip-Hop etc in her dance classes and group's stage performances.
She started practicing Classical North Indian Kathak dance from the age of 5 under the guidances of high caliber gurus in Lucknow gharana and continued her training at places like Varanshi, Lucknow, Dehradun and Muzaffarnagar in India.. Sampada has herself performed in more than 30 stage shows in her childhood and teenager years. She has also performed in various stage shows in Singapore. She has graduated in fashion designing from ONGS Women's Polytechnic in Dehradun and stood first in her class. Samapda has been conducting dance classes for children for last 10 years. Prior to her regular classes in Singapore since 2005, she has taught dance at Dubai and Hyderabad for more than 5 years. Her participation in community, charity, professional and semi-professional stage shows is never ending. Sampada's own as well as her dance group performances and choreography always leave her audience in awe.
Sampada loves children and has a great passion to teach them as part of rich Indian culture through dance as an art. For her, dance is like a form of yoga, which synchronizes the inner biorhythms with the movements of the body.
Sampada has used dance as a form of promoting physical fitness and lnner peace for ladies. Some of her adult students have been in her classes for several years and developed dance as a hobby, a fitness model and a method to develop inner harmony and self confidence. Sampada's adult dance students regularly perform in their private functions and weddings. Sampada's ladies class students have also performed in various stage shows including school functions etc.